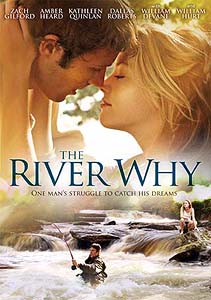 Set on the banks of a wild river, The River Why is the story of 20 year old Gus Orviston, the Mozart of flyfishing, who leaves his big city home in rebellion from his family.

Most of all, The River Why is a love story.

The love of a man for the wilderness, and for a beautiful woman who comes to share it with him.